Resources
Know Your Rights. Download our Free Resources to Get the Facts Straight from the Experts.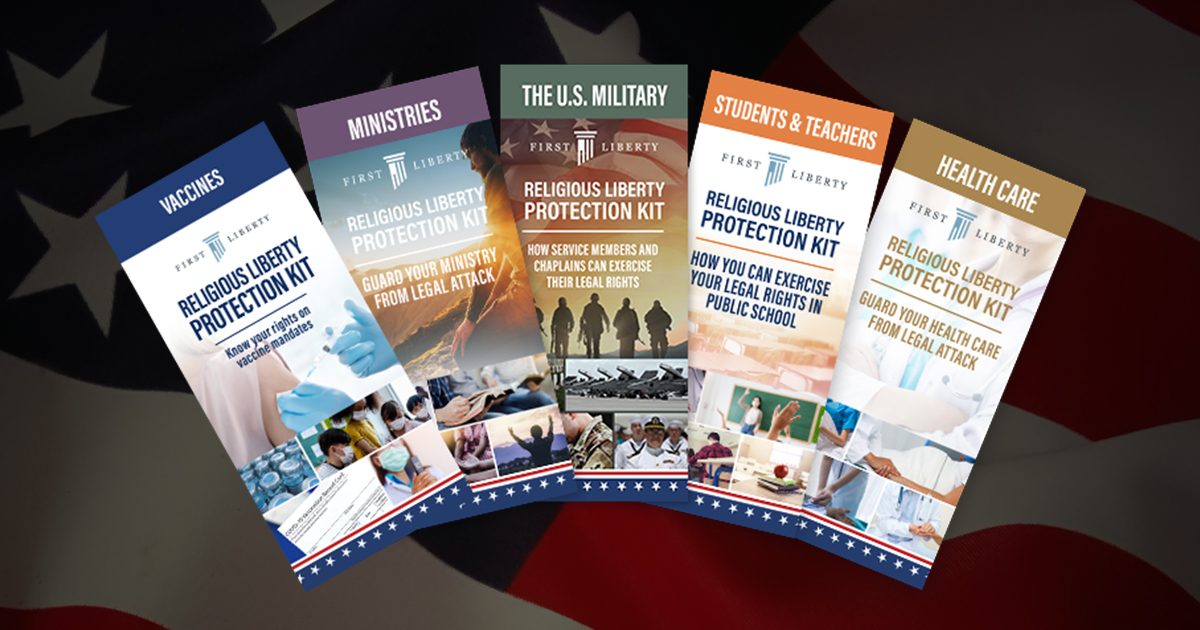 Religious Liberty Protection Kits
Whether your freedom is threatened at school, at your workplace, at your church, or even in the military, our protection kits written and created by constitutional attorneys will explain in detail exactly how far your right to express your faith truly extends.
ESSENTIAL KITS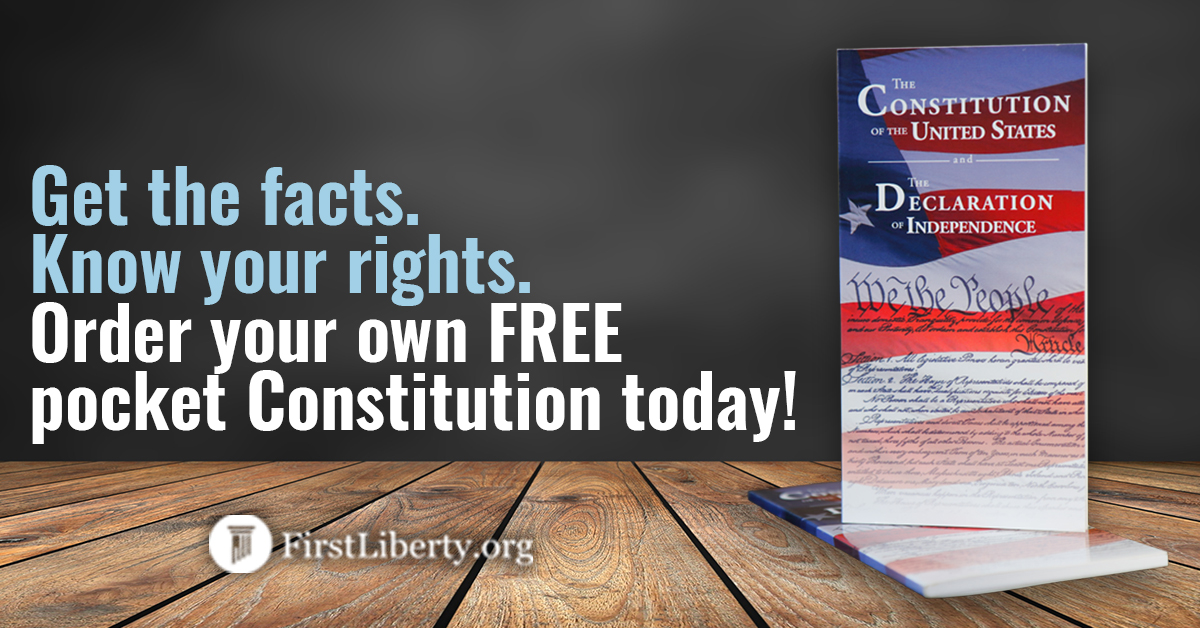 Pocket Constitution
We believe that most of the problems our country faces can be solved very simply—by going back to the principles that made our country great in the first place. What better way to do that than by getting a free pocket Constitution?
KNOW YOUR RIGHTS – DIRECTLY AT YOUR FINGERTIPS